Papad is a popular accompaniment for Indian meals. And this is how Sindhi papad is made before it reaches you.
Whether your lunch is boring or when you just want some crunch in the bite, some crispy papad or papadum always comes to the rescue. This tortilla-like accompaniment is also popularly eaten as a snack in many regions of India. It is made with lentils or chickpeas and offers a distinct taste with pleasing crispiness. Papad single-handedly enhances the overall experience of having a meal and we all just can't have enough of it. While the snack is quite popular, most of us don't know what goes behind making papad before it gets on our plate. Now a video has been shared on the Internet that shows the step-by-step process of making Sindhi papad by a machine.
In the video, uploaded on Instagram, a worker puts urad dal into a grinder to make flour and then adds black pepper to it. The flour is then turned into the dough using another machine. The dough is then flattened and given the shape of a papad using a roller. Following this, the papad is weighed and packed manually.
"Sindhis cannot eat food without it," the caption read.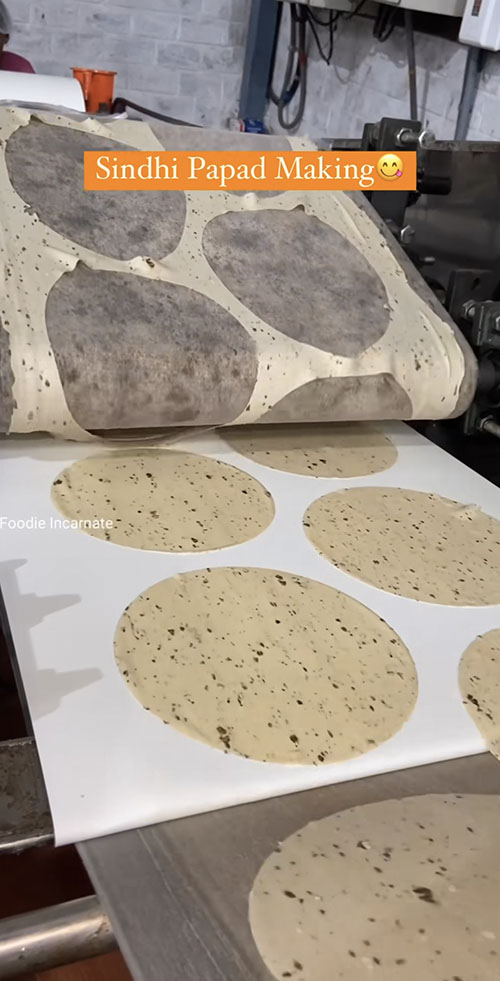 While you may already know how to enjoy papad, here are some papad recipes.

Here're 5 Papad Recipes To Try: